Clinic Marketing in the Modern Era: How to Do It Right
Using healthcare marketing to stand out in the sector is a unique challenge. Though founded on cardinal marketing principles, giving your clinic an effective presence among prospective patients requires fine-tuning your strategy to the particularities of healthcare marketing.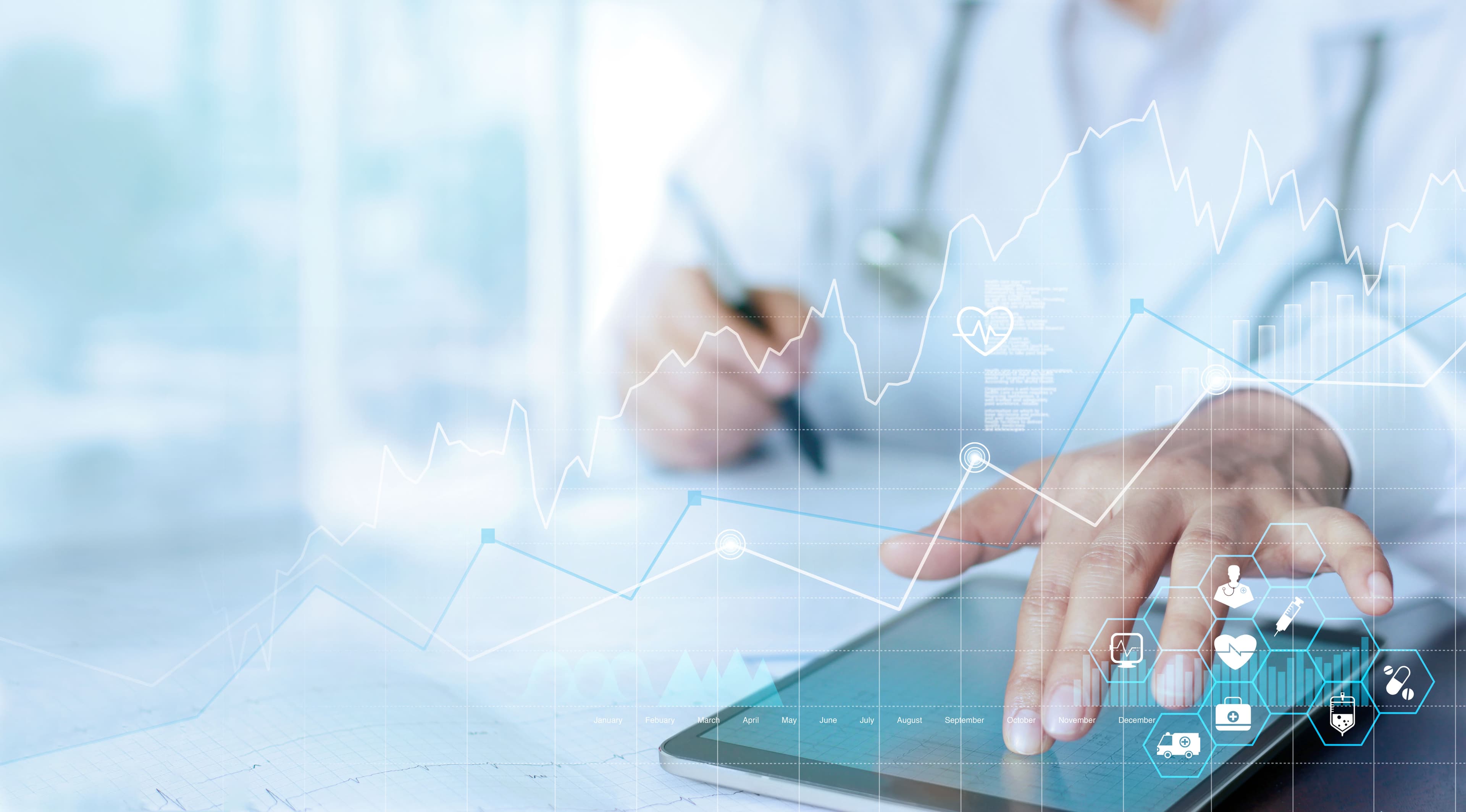 Marketing for Clinics
What Typically Challenges Effective Clinic Marketing and Patient Acquisition?
One of the underlying challenges that clinics face is lacking the time and resources to put into a consistent healthcare marketing strategy, thereby losing out on adequate patient acquisition. Clinic staff can end up assuming multiple roles, and even if there is someone dedicated to marketing, they often lack the necessary tools, control, tech support and other resources to develop a comprehensive marketing approach with a long-term focus. Without this, the clinic's services just don't get promoted enough to diffuse the competition.
Like other businesses enacting CRM, clinics must also get to grips with their equivalent: patient relationship management (PRM). Many of a clinic's marketing efforts will lead back to PRM, something that arises at every point of contact with patients. Indeed, clinics that don't have a rounded concept of communicating good PRM will see their whole spectrum of operations stifled: everything from patient acquisition to retention will suffer from underprepared interactions.
With a clear view of the challenges, a clinic can understand its position in the market, giving it a freer movement to reach more patients. If clinics operate on a fee-for-service basis, they need to comprehend their competition, pricing strategies, and the reasons behind them. It is important to communicate the value proposition effectively and demonstrate it through actions rather than just words.
Overcoming the Health Care Marketing Challenges: Some Starting Points
Transparency Throughout
Begin addressing your clinic's marketing challenges with a transparent approach. Clinics should strive to provide transparency along all the different touchpoints of the patient experience. Such transparency can be equally channelled into their internal processes too to build a character as a trustworthy authority within healthcare, rather than simply focusing on selling, which would flatten the value you offer as a caring, comprehensive and credible medical provider.
Optimal Communication
Though it sounds simple enough, the bulk of a clinic's lacking patient turnover can be down to poor communication; that is, not utilising channels of communication properly. Ensuring a seamless experience where no call-back is made too late, along with a system of setting appointment reminders and providing relevant information at the right time, underpinned by transparency about costs and processes; is what the foundation of your communication should consist of. It's also how you can uphold effective PRM that keeps patients interested and makes them feel valued.
You'll want to balance between being considerate and proactive since what you're offering is always going to be a deeply personal choice or requirement for a patient. After obtaining consent for contact, make effective use of it through resonant, timely messaging, but always remember to respect the use of this consent. Staying top of mind, offering help, and providing easy ways for patients to get in touch can encourage them to take action and overcome any hesitations or procrastination.
Keeping Up with the Digital Age
The digital journey is another important area where clinics often face challenges, despite being the backbone of patient enticement and interaction. Start by considering the user journey: friction should be minimised and the website should be designed to provide relevant information efficiently, as, above all, a bad online experience is the surest way to lose your potential patients.
Have clear definitions in place for the way you receive interaction on your website; an ordered overview of everything from clicks to appointment bookings gives you the specifics on what exactly is performing well and which user is truly a lead. Indeed, a refined process for leads themselves is also a helpful way to understand and know how to communicate with each. This will also let you apply some personalisation to your PRM, which, combined with the ease of digital communication, is invaluable for sustaining meaningful relationships. For example, a different action is needed for one who has completed a funnel and another who has subscribed to email promotions.
There is also a lot to learn from how other healthcare providers are doing it. The internet is a platform for all; as such, following others in your sector is often the best way to learn.
Broaden Your Outreach
Relying solely on paid or performance marketing channels can be limiting. While paid advertising can generate initial growth and fill empty appointment slots, it is equally important to invest in organic reach and foster relationships with existing patients. Spending time and effort to provide a positive patient experience and build strong connections can yield significant long-term benefits.
The Agency Issue
Clinics will sometimes bring in external agencies for marketing assistance, however, there is often a disconnect between the agency's efforts and what happens after their involvement; a sort of short burst that quickly loses its momentum. Plus, you have to first overcome the initial risk of paying for an agency only for a clear understanding of the goal to be missing. This disconnect could itself be hard to pinpoint, being either attributable to the agency or bottlenecks within the clinic's own processes.
With a firm, informed grasp of your own marketing strategy, you'll have a clear overview of your needs and all the competency to serve them immediately. This means you won't have to hand over complete control to one agency after another, to the detriment of your consistency.
Ultimately, clinics should view marketing as an integral part of conveying their service, with a dedication to the practice rather than treating it as secondary. Investing in resources that generate a deeper understanding and focus on what truly matters can contribute to success in all the aforementioned areas. As a clinic, you just don't need to keep tripping up on common marketing challenges that apply to you just as much as any other service provider.
Key Elements of a Successful Marketing Plan
Any good strategy needs a framework in place to nurture patient touchpoints to their fullest and keep goals aligned with success. This can be done by covering some essential points:
Know your place in the market: understand how your services compare to competitors and identify unique selling points such as price, service quality, materials, or location.

Assess your online reputation: actively seek reviews from satisfied patients to build a positive online image. Patient reviews are crucial for attracting new ones and establishing credibility publicly.

Understand your audience: engage your current patients to learn how they found your clinic, why they chose you, and their specific needs. This data helps better understand the patient decision-making process, which lets you tailor your marketing to have more personalised messaging.

Define your plan: lay out your objectives, investment budget, expected return on investment, and timeline for achieving goals. Just be sure to also incorporate measurable metrics to track performance and identify areas of improvement.

Optimise your marketing funnel: ensure transparency in the customer journey, identify bottlenecks, and understand why potential patients may drop out of the process. A reliable software solution can provide valuable insights into keeping your funnel as engaging as possible.

Be ready to attract online potential: practical things need to be readily in place, like search engine optimisation (SEO), marketing on Google Maps, profiles on external review sites like TrustPilot and investment in performance marketing.

Set realistic goals: Determine the desired return on investment, cost per booking, and duration of your marketing campaign. Be prepared to invest time, money, and effort, understanding that results may take time to materialise.

Foster natural growth: focus on exceeding patient expectations not only in the medical service you provide but also whilst communicating with them throughout their journey to maintain a strong PRM line. Emphasise value-added experiences, encourage word-of-mouth referrals, and differentiate yourself from competitors by offering something unique and memorable.

Audit regularly: sit down every quarter and review what does and does not work. Each step in your plan should be accompanied by relevant software that can help you digest the data and spot the ups and downs in things like engagement, spending, lead acquisition and more. Auditing should also be mindful of what your competition is doing differently.
It shouldn't be hard to obtain such an efficient framework for clinics that are just starting out either. As long as you've created a solid online experience that works nicely on mobile – where 80% of users are going to find you – and have an appropriate social media presence that depicts your authenticity and engages rather than sells, you'll have the perfect launch pad. From then on, you can start building your review collection, bring in the referrals and get to know your audience. This gives you a solid foundation for good patient acquisition. It's also worth starting with a 'local' approach with things like performance marketing; you'll likely need to over-invest here at first, as this will give you the broadest insight into both what is possible and just how you're being perceived.
Incorporating Branding into Your Clinic's Marketing
Creating a perceptible brand for your clinic can bolster your marketing in numerous ways. Done well, branding will involve going beyond mere logo and colour scheme. The following are good questions to answer to give a definition to your branding, especially for smaller clinics:
What sets you apart? Your unique selling points are part of what makes you recognisable.

How do you talk? With a set tone of voice, people will know it's you.

What is your story? Convey yourself based on how far you've come and where you aspire to be.

What is your image? The design you can dress with online based on your logo, colours and the imagery you opt for will be the face of your brand.

Who is talking about you? Incorporate external references into how people view your clinic.
Of course, these are all subject to further personalisation based on the exact makeup of your clinic and just how you want to set yourself up in front of the public eye. For instance, if you are an independent doctor, brand yourself as a person if you are comfortable doing so. Or, take an outspoken approach towards the developments in your field by publishing opinions and cultivating a following.
Always remember that your brand is not just about appearances. It should be embedded in every aspect of your clinic, from the way your team interacts with patients to their experience getting treatment.
How Can Clinics Measure the Success of Their Marketing?
Rather than focus on the superficial metrics of reach, click-through rates and bounce rates, keep your eye on the patient experience you're providing, how responsive they've been and the nature of the value you're delivering. It's also important to step back and look simply at whether it is working for you or not. In most cases, it's easy to track your progress by looking at the main things that matter:
Cost and patient acquisition: for a clear understanding of the return on investment, measure how many patients were brought in according to the cost of doing so.
Conversion rates: track these at various stages of the patient journey. Website visits, contact requests, sign-ups and requesting consultations are examples of areas to scrutinise individually to see where improvements can be made to increase conversions.
Response time: monitor how quickly your clinic is responding to patient inquiries. A prompt and efficient response converts leads into appointments and nurtures relationships.
Patient satisfaction and reviews: keep assessing satisfaction levels through feedback and reviews; those that are positive indicate your successful marketing efforts.
Ultimately, the way you review your marketing should bear in mind that it is hard to build trust but easy to lose it!
Maintaining the Clinic Marketing Approach
Getting a marketing process off the ground for a clinic begins like any other service provider, but quickly begins to meet the unique hurdles of standing out within healthcare. Engaging and communicating with patients is not like any user base given the decisions that will be made about their bodies and health. It's, therefore, all about maintaining a tight strategy that runs along personalised and respectful contact, close monitoring of responses and a swift ability to adapt, and competence in driving your service through modern, digitalised means – all things that resemble the excellent medical care you provide.
This article is based on an interview with Marco Eggens, head of marketing at Qunomedical.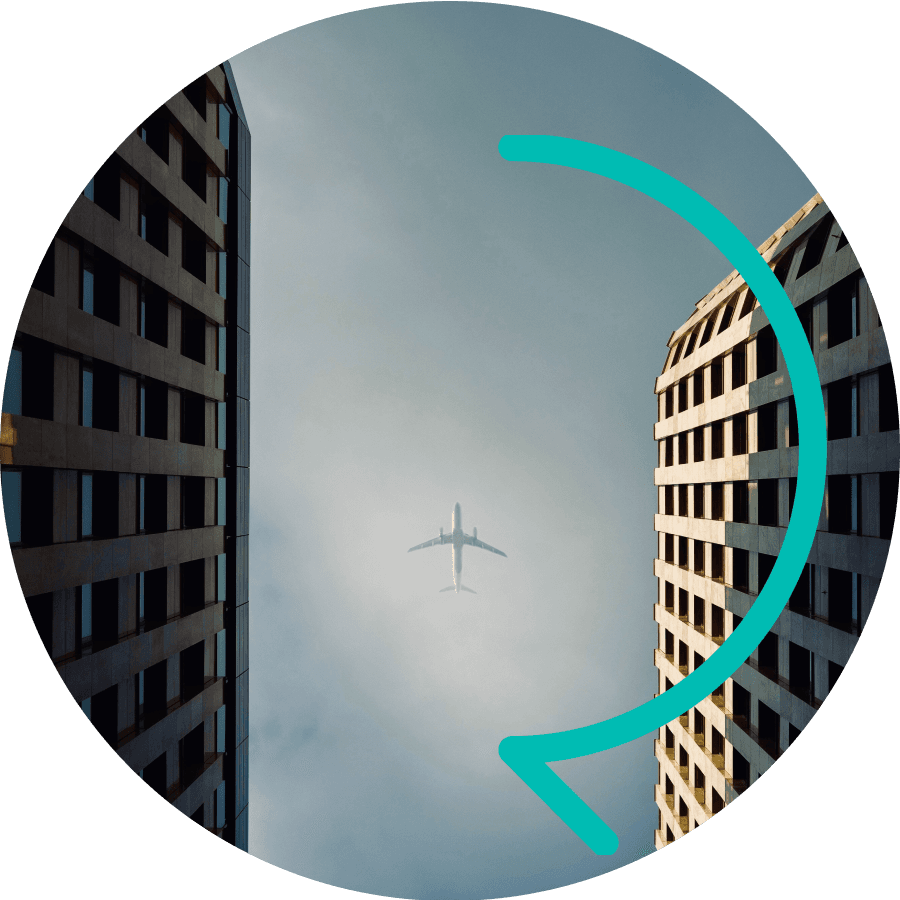 Enhance Patient Engagement with Qunosuite
Discover how our comprehensive suite of features can help you build lasting relationships with your patients and improve their overall experience.
Talk to our experts